Assists in the treatment of plantar fasciitis, achilles tendonitis, heel spurs, calf, thigh, hip, and low back strains and injuries.
Recover more easily from an injury or accident.
Improve the flexibility and the range of motion.
Improve the way you stretch.
Great for yoga to reduce pain during the training.
Provides additional stability during unassisted stretches.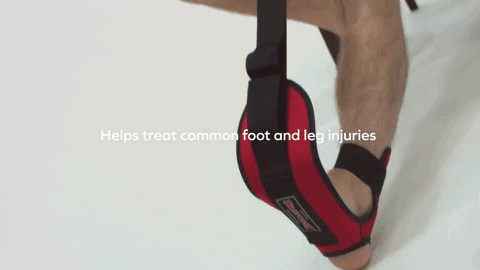 The Tonus™ Pro Stretcher is excellent for anyone

Looking to improve their flexibility.
Pre or post-surgery or suffering an injury with plantar fasciitis.
Who has strained achilles tendon.
Who suffer from achilles tendinopathy.
Who suffer from myofacial pain.
Who want to stretch before a workout.
Who has tight calves, tight quads, tight hamstrings.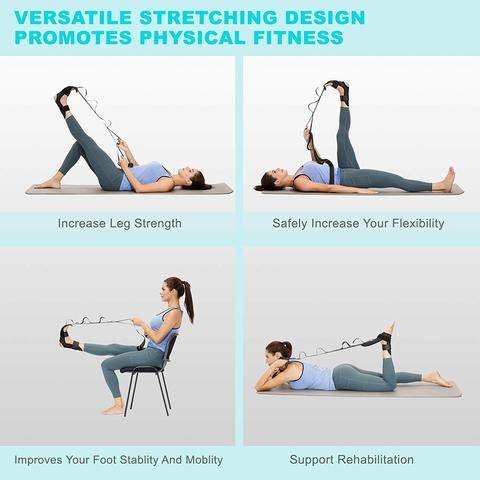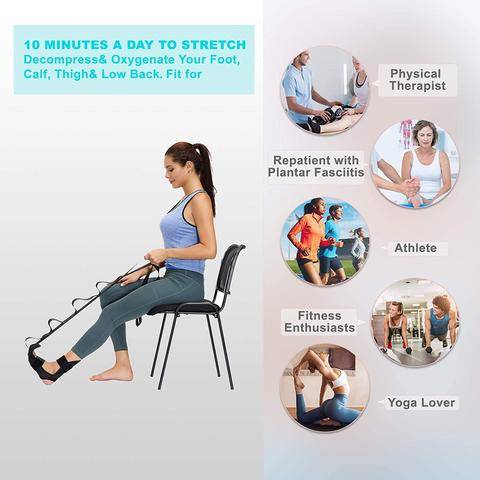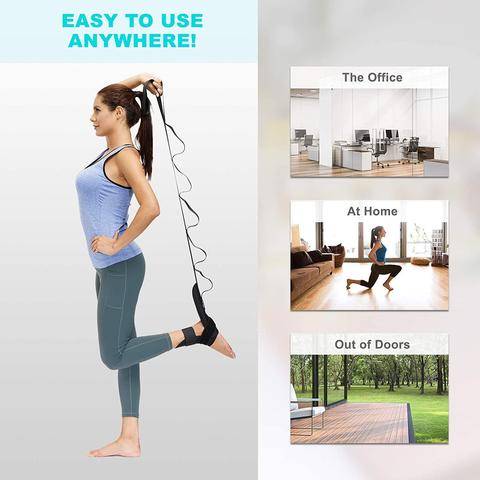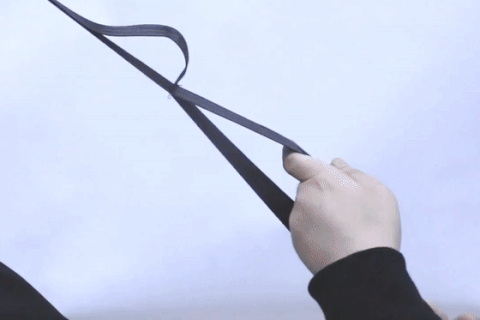 How To Use The Tonus™ Pro Stretcher

Step 1: Gently place your foot into the loop
Step 2: Pull your leg back towards you, using the loops while keeping your knee as straight as you possibly can. You can use the strap seated or laying down.
Step 3: Hold for 30 - 60 seconds until you feel a deep and satisfying stretch through your leg, hamstring or foot. Perform 3-5 stretches per day for the most relief.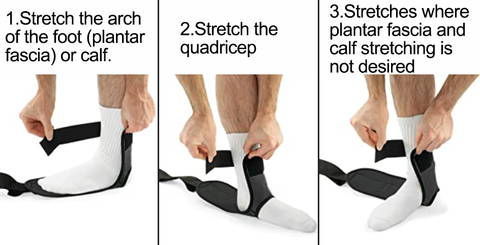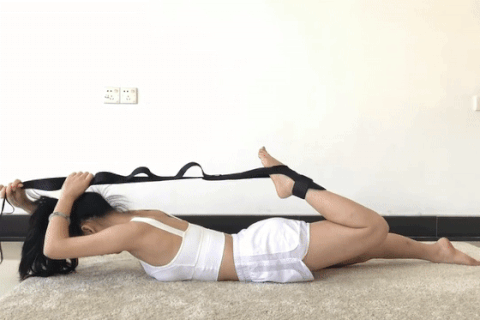 Look at different ways of stretching
Get the relief you deserve!
Premium Material
Made of high quality ribbon cloth material, which is soft, comfortable and breathable.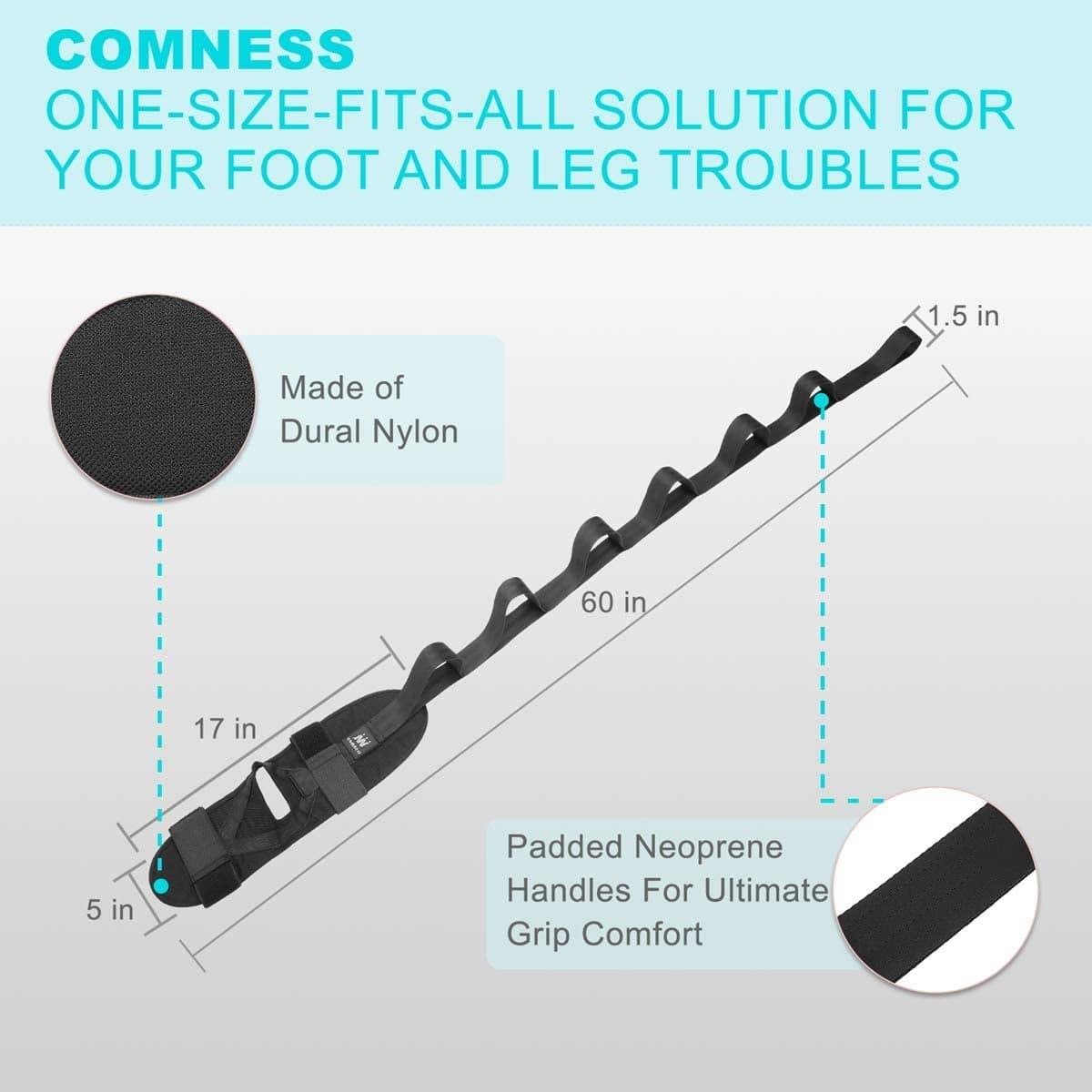 Safe Stretching
Safe stretching method, no need to worry about the insecurity and the risk of strain when assisted by others.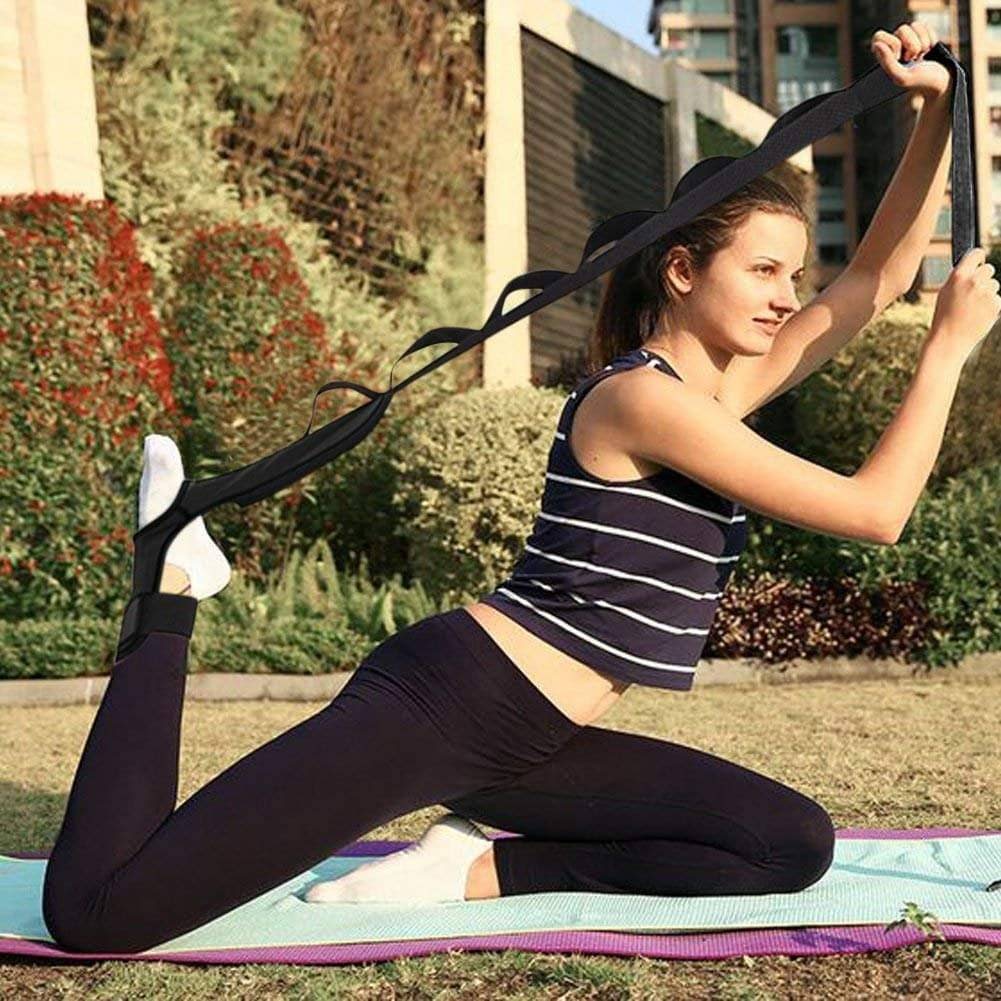 Multi-ring Buckle Design
Multi-ring buckle design, helps stretch and extend posture stay time, assists in all kinds of difficult stretching and relaxation exercises.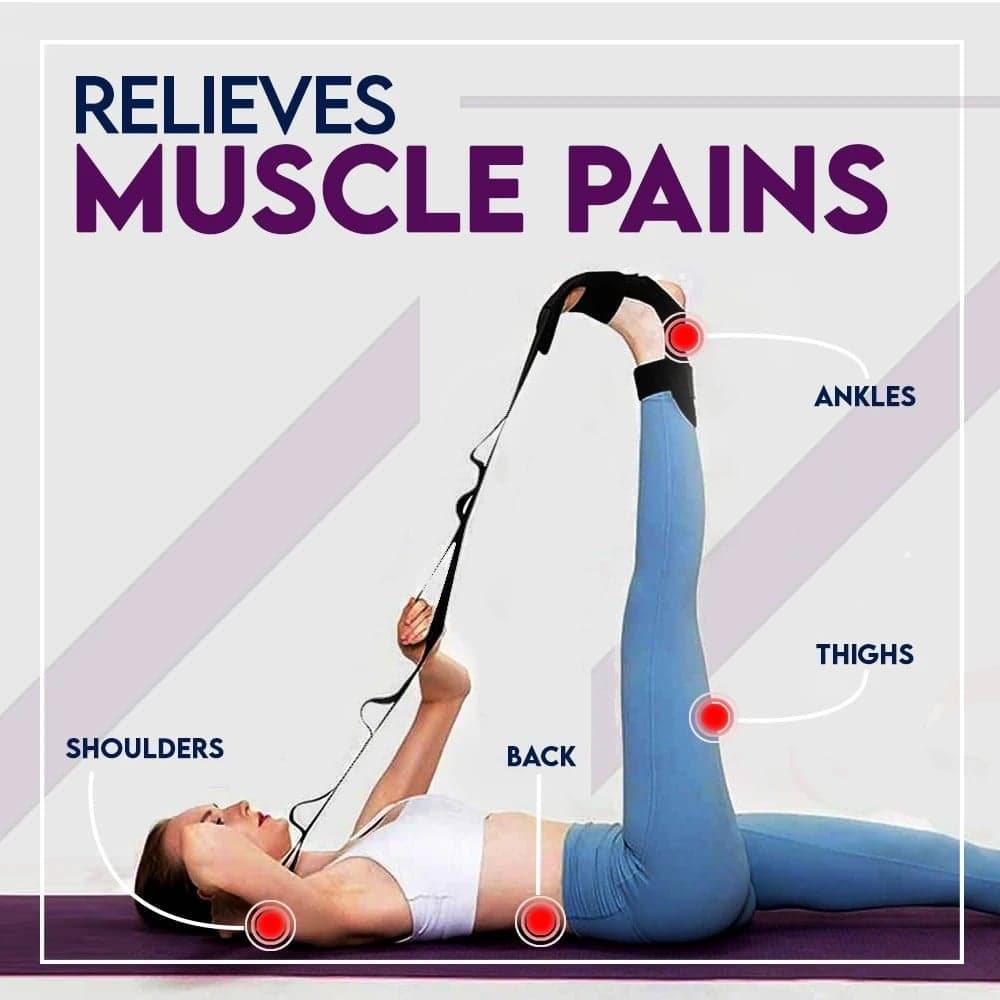 Good Joint Mobility
Helps maintain good joint mobility, relieve spasms, and promote motor function recovery.